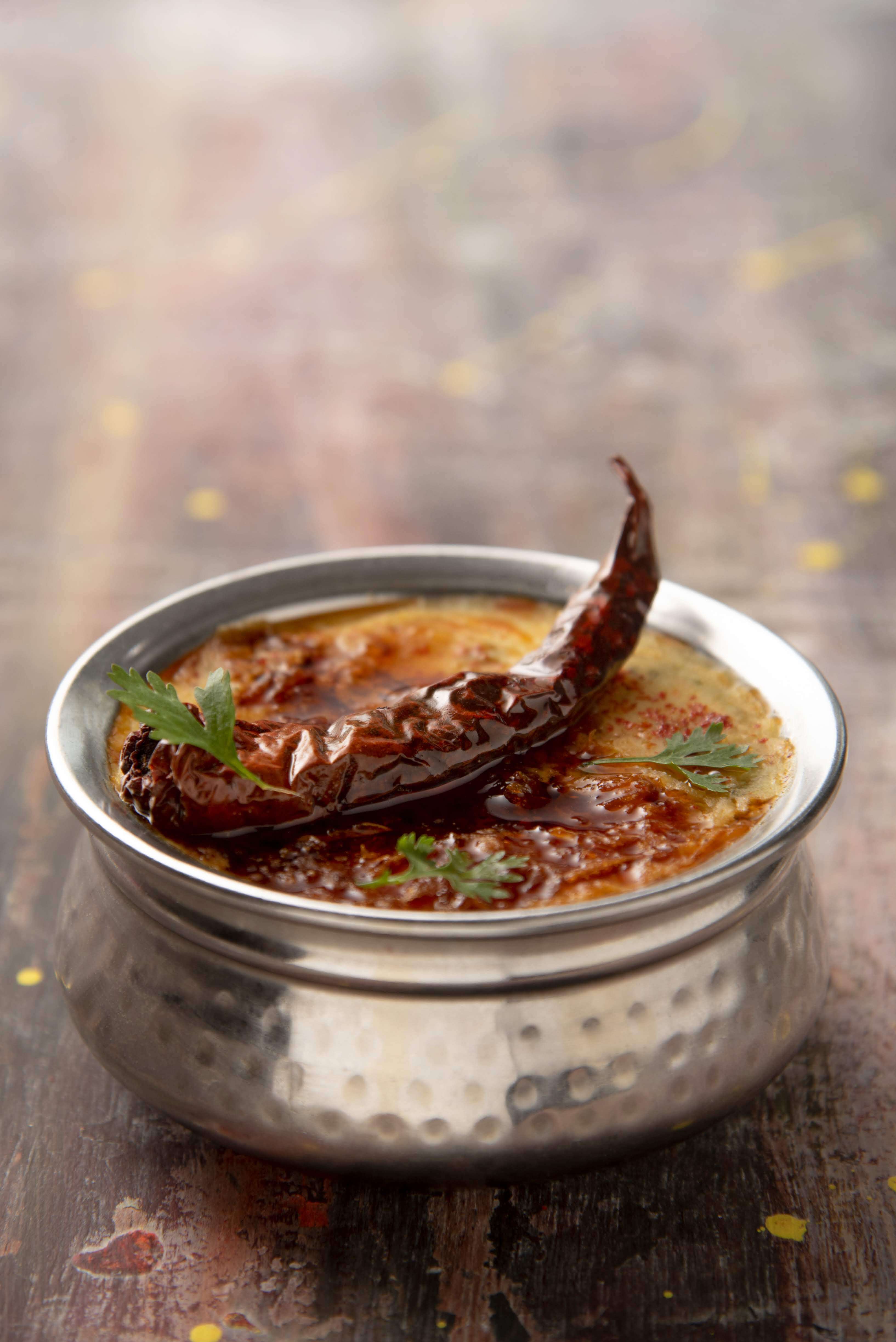 Dal Fry
One of the most popular Indian lentil curries, dal fry is boiled moong dal with a fiery tadka of cumin, onions, garlic and turmeric seasoning.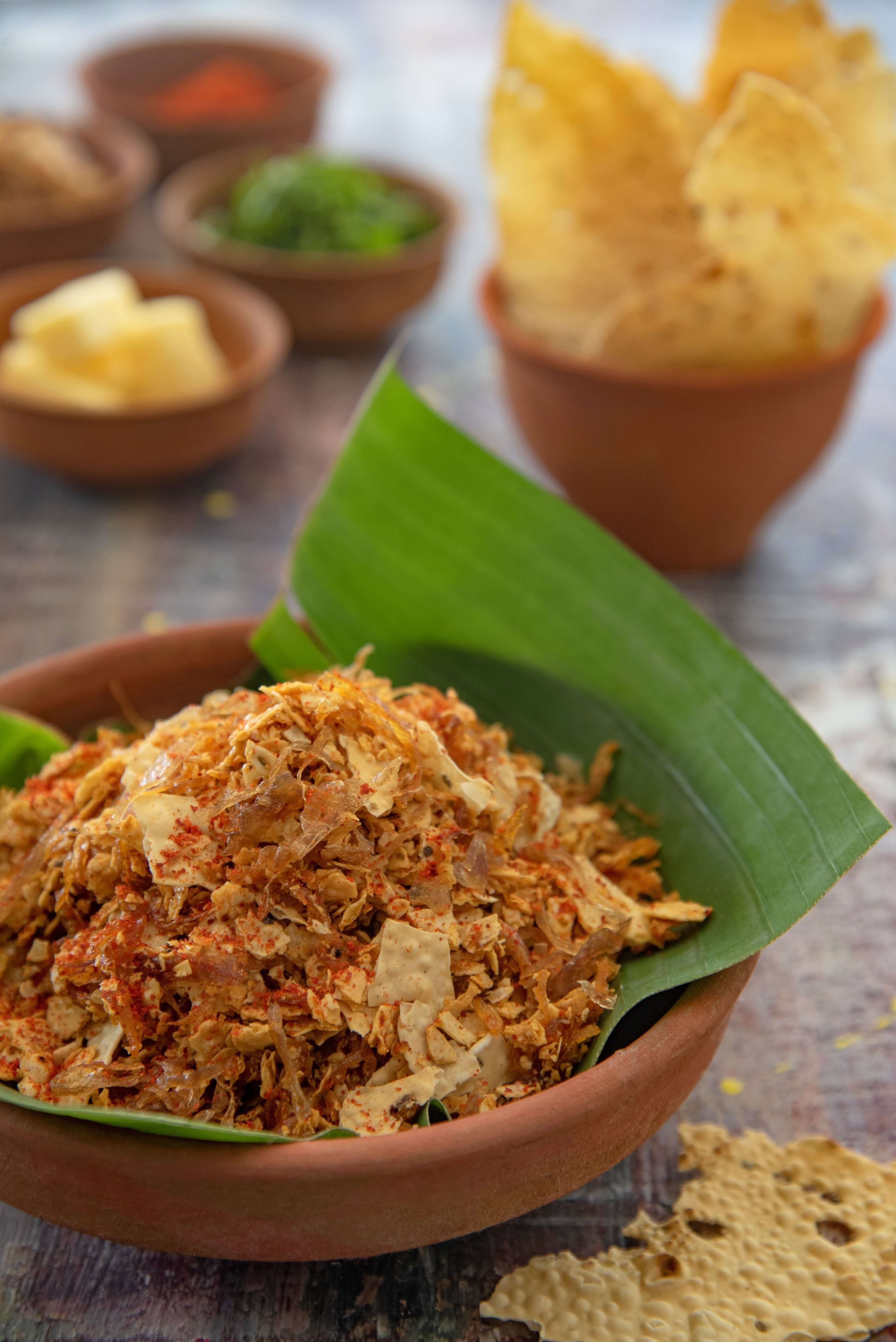 Papad Churi
Our signature side dish, Papad Churi is a popular Rajasthani meal accompaniment is a preparation of crushed papad which is then tossed in spices and ghee.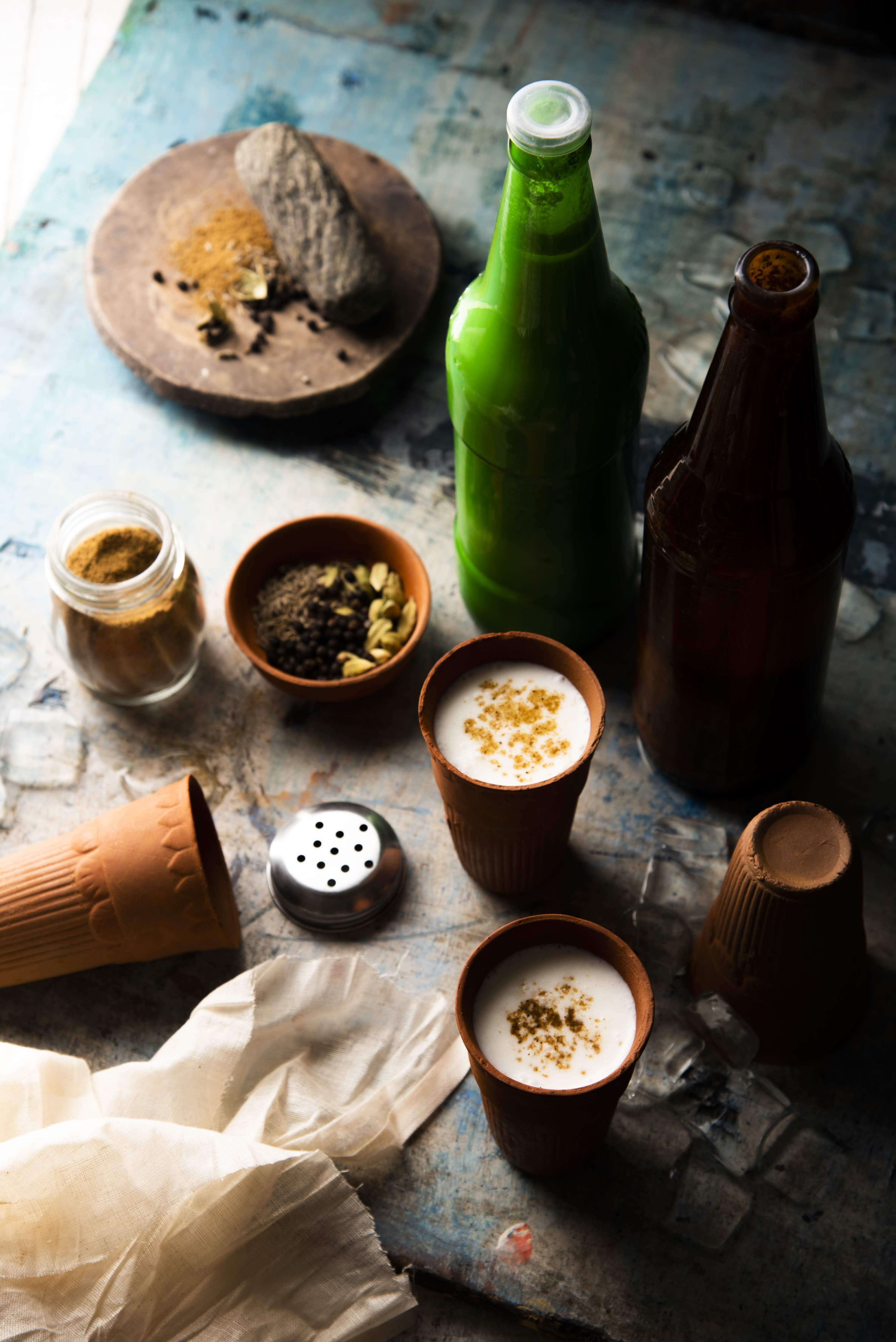 Kutchi Beer Chaas
Our Kutchi Beer (chaas) is made from fresh yogurt which is seasoned with a variety of spices served in a glass bottle.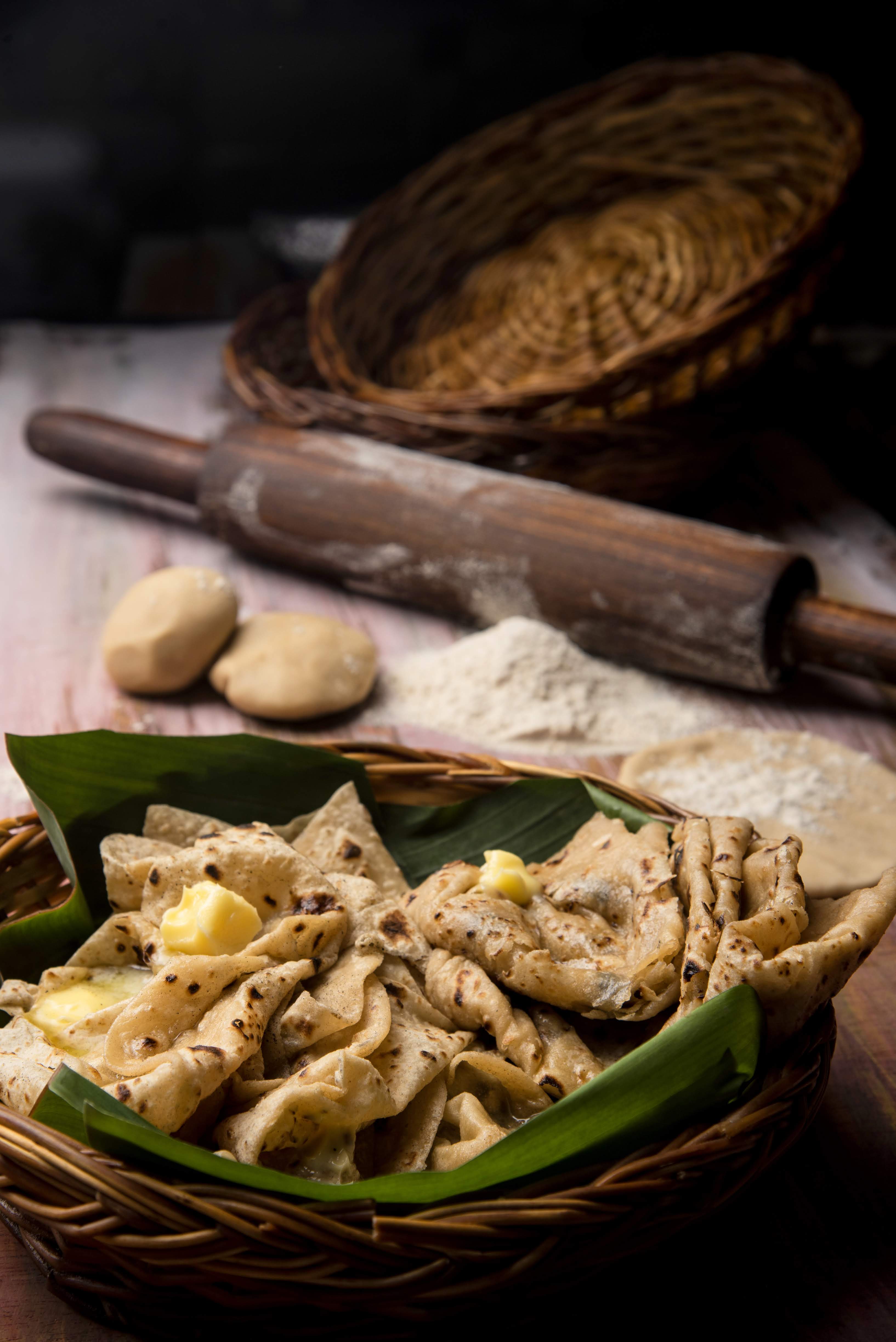 Special Butter Roti
Our menu specialty, soft rotis which are slathered in warm butter.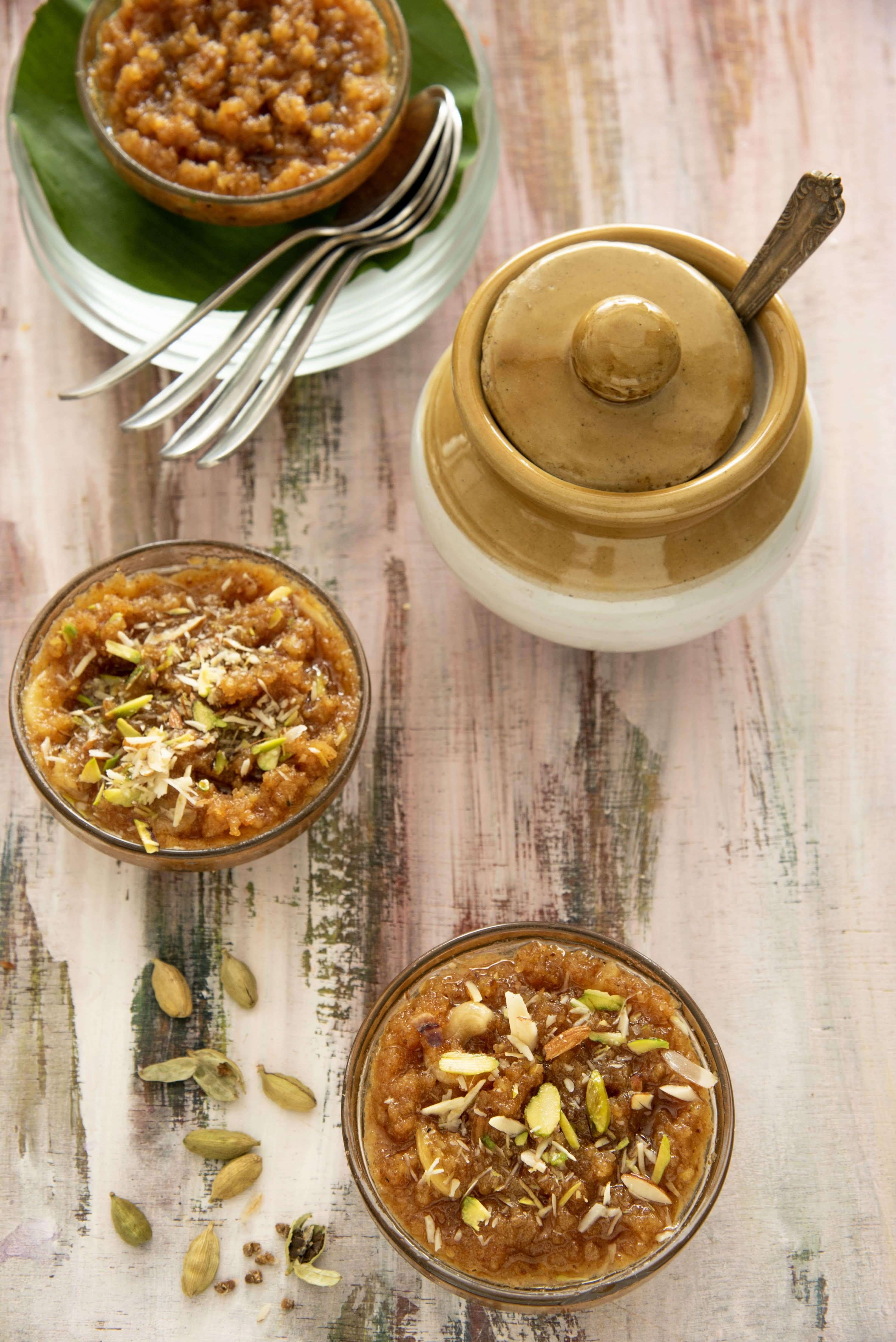 Moong Dal Halwa
A famous North Indian dessert, Moong Dal Halwa is a decadent fusion of Moong dal and dry fruits prepared in ghee.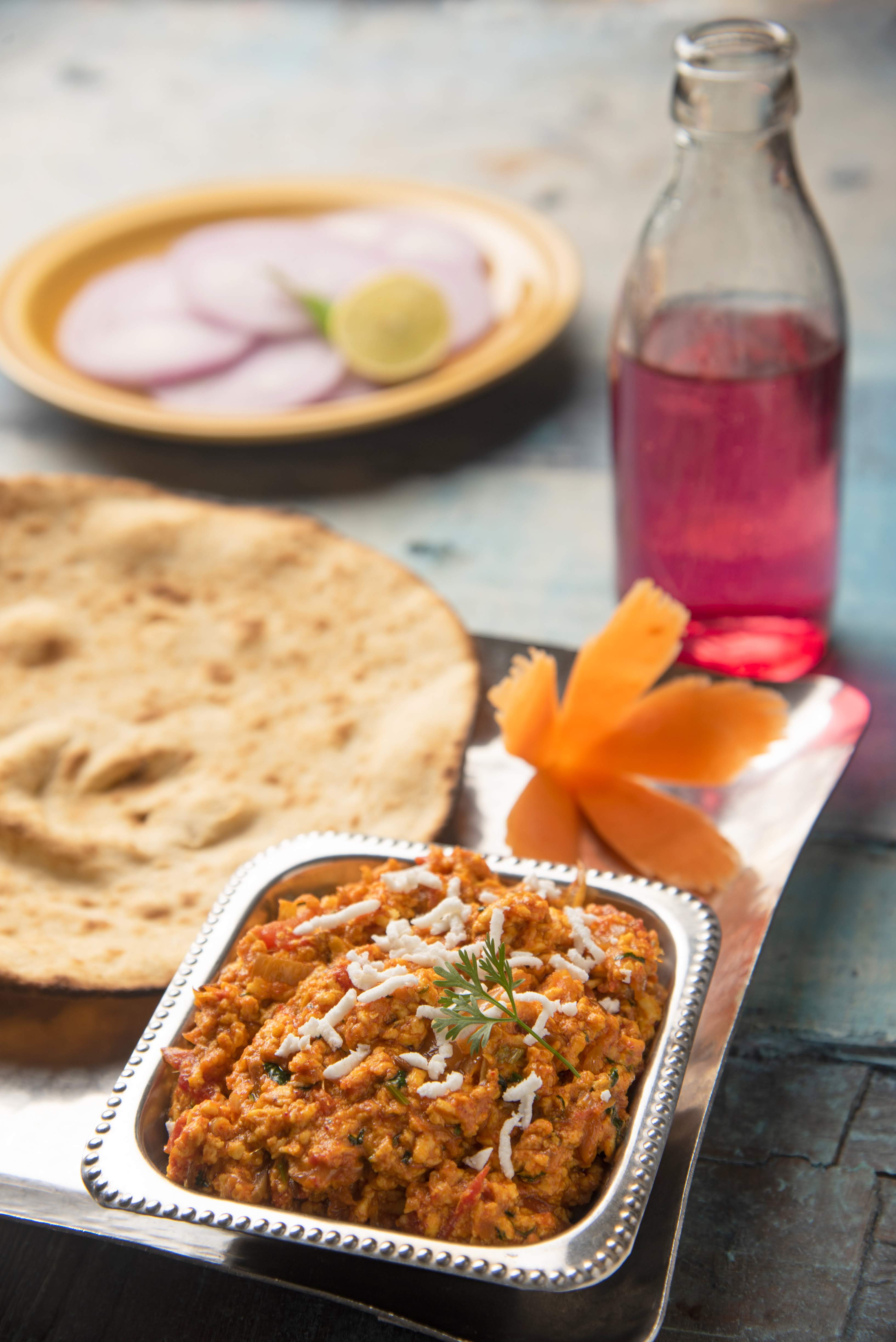 Paneer Bhurji
Our scrumptious Paneer Bhurji is made with crumbled cottage cheese cooked with sauteed onions-tomatoes and a variety of spices garnished with coriander.